Interland Properties is a property development company park under the umbrella of TP Group, an award-winning leader in construction that is rapidly growing with pride on its history of achievements. TP Group's founding company, Tanah Permai Sdn Bhd (112302-T), was formed in year 1975 where it was mainly involved in construction activity. Since then, TP Group has evolved and grown to become one of the region's leading contractors with a proud heritage of delivering many of the region's major infrastructure projects.

Over the past 30 years, through its decisive and visionary response to the dynamic business environment, the Group has successfully expanded to other sectors such as development, manufacturing, trading, operation and maintenance, resources, logistic and investment.

In the process of diversification, we have formulated and refined our competitive strategies. The effective implementation of these strategies has not only helped us become a major force in every industry we operate in, but has granted us the edge when we stride forward and search for new frontiers and opportunities.

Our success is deeply rooted in our traditional philosophy: Do Things Right the First Time. We are committed to deliver quality works and services of the highest order through the most efficient use of our resources, thus minimizing the financial as well as non-financial consumptions needed to complete a project.

Today, TP Group is renowned for its excellent delivery. We have progressively grown from a construction-only entity into one of the most respected multi-faceted conglomerates in the nation.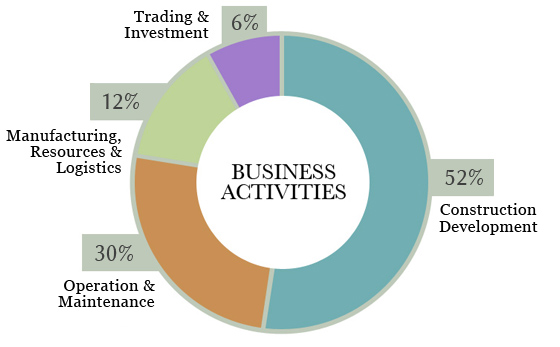 All measurements are approximate and illustrations are artist's impressions only. All specifications and information contained herein are also subject to amendments as may be required by the authorities .

本宣传资料图文内容(包括规格,平面图尺寸和插图)仅作参考用途。如有需要我们也会根据有关机构或发展商顾问的要求进行更改或修正。


Interland Properties Sdn Bhd
Based in Kota Kinabalu, Sabah, Interland Properties is the premier property developer in the region. Its latest project, Harrington Suites is a luxurious condominium with 5 types of layout, showcasing a comprehensive leisure and entertainment facilities, as well as state-of-the-art security system.